EduITalent is one of the leading player in the International Recruitment, Training & placement ecosystem. We believe in combining our passion for people with smart investments in intelligent technology to help organizations and talent realize their true potential. We understand the clients need and requirement and we are committed to fulfill our client requirement within the stipulated time and cost
EduITalent is a global leader and complete Indian & overseas recruitment solutions company which delivers best resources to our clients.EduITalent is the pioneer of organized , Training & Development (Technical Workshop,Industrial Project Based Training,Internship and Corporate Training) and placement to our clients. We provide best talent to our clients and stakeholders. 
EduITalent is proficient in matching skills with client requirement. We provide resources from Entry level to Top Management level. We are also running certificate courses & training programs in IT & Humen Resource Management
We train engineering, IT, Non IT professionals & technical students to develop and nurture their skills & knowledge and encourage succeeding in their career paths.
Our Mission/Vision/Values
Mission
Our mission is to establish long term partnership with our clients and candidates by completing each & every assignment with the utmost perfection with dedication & professionalism.
Vision
Our vision is to be a company that truly devotees to the needs that meets the challenges and perfectly fulfill the requirement needs of its clients & job seeker.
Values
Integrity, Kindness, Quality, Knowledge, Innovation, Latest Technology, Satisfaction, Humanity, Meet up deadlines, Feedback, Best Service.
SHRI KRISHAN
Co-founder & CEO
Retired from BEL, Ghaziabad 40+ year experience in handling highly paid radar painting projects across India.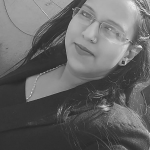 RITU
Director
Near a decade experience in client management, sales & marketing strategy & Operations in IT Industry. I believe in smart work to achieve success.
Sagar Uniyal
Business Consultant
Serve as professional advisors to help companies achieve their goals or streamline operations in a particular area of the business.
Purti Singhal
Secretarial and Financial Consultant
I have 6+year experience in indian corporates,laws,intellectual property laws,foreign exchange management laws & other allied laws.